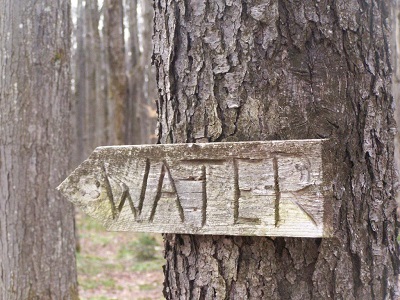 Dear Ambassador,
As we approach the 11th Session of the Open Working Group on Sustainable Development Goals, we, the undersigned representatives of civil society organizations and social movements, urge you to ensure the inclusion of
a stand-alone goal and targets on the human right to water and sanitation.
As civil society organizations, many of us have carefully followed and engaged in the OWG process since March 2013. We are deeply disappointed to find that the reference to the human right to water and sanitation has been
removed from the Working Document for the 5-9 May Session of Open Working Group.
With 780 million people lacking access to clean drinking water and 2 billion without adequate sanitation, the water and sanitation crisis is one of the greatest humanitarian crises of our time. Every year, 3.6 million people die from
waterborne diseases, which can be avoided.
It is crucial that the SDG process guarantee the progressive realization of the human right to water and sanitation now and for future generations. Furthermore, given the central role of water within a number of different SDG areas,
it is vital that the human right to water be seen as a central component of other focus areas including energy, food, gender and climate change.
We call upon all UN Member States to respect their legally binding obligations to respect, protect and fulfill the Human Right to Water and Sanitation as embodied in resolutions A/Res/64/292 and A/HRC/15/L.14 and in the
Universal Declaration of Human Rights, the International Covenant on Economic, Social and Cultural Rights, the International Covenant on Civil and Political Rights and all other relevant international laws, treaties, covenants and
declarations. We call for a rights-based approach within the SDG process that includes
clear targets ensuring non-discrimination, accountability and public participation in decision-making.
Sincerely,
ACME-Morocco
African Women's Network for Community Management of Forests (REFACOF)
Alliance Against Mining-Philippines
AMONTANA Association, Malagsay (Madagascar)
Asociación de Usuarios de Agua de Saltillo (Mexico)
Association for International Water Studies
Association pour la Défense des Droits de l'Eau et
de l'Assainissement(ADDEA) Sénégal Cordialement
Association pour le développement et de la promotion des droits humains, ADPDH
Biofuelwatch, UK/US.
Blue Planet Project
Campaña Octubre Azul – Bolivia
Coalición de Organizaciones Mexi
canas por el Derecho al Agua
COECOCEIBA – Friends of the Earth Costa Rica
Columban Center for
Advocacy and Outreach
Comitato Italiano per il Contratto Mondiale sull'Acqua – Italy
Comision Nacional en Defensa del Agua y la Vida – Uruguay (CNDAV)
Congregation of Our Lady
of Charity of the Good Shepherd
Congregation of the Mission
Congregation of the Sisters of Mercy (Ireland, Kenya, South Africa and USA).
Corporate Accountability International
Council of Canadians
Dominican Leadership Conference
Dr. V. Suresh, Centre for Law, Policy and Human Rights Studies, Chennai, India.
Edmund Rice International
End Water Poverty Coalition
European Water Movement
Federación Nacional de Trabajadores del Agua
Potable y Alcantarillado del Perú – FENTAP
Feminist Task Force
Food and Water Europe
Foreningen for Internasjonale Vannstudier
Franciscans International
Freedom from Debt Coalition (FDC)-Philippines
Fundacion Solón (Bolivia)
Indian Social Action Forum – INSAF
Garjan.Org, Nepal
Hawai'i Institute for Human Rights
IBON International
Initiative to Keep Hasankeyf Alive- Turkey
Institute for Agriculture and Trade Policy
Institute of the Sisters of Mercy of
Australia and Papua New Guinea (ISMAPNG)
International Presentation Association of the Sisters
of the Presentation of the Blessed Virgin Mary
Irrigation Training and Economic Empowerment Organization (IRTECO)- Tanzania
KRuHA (People's Coalition for the Right to Water) – Indonesia
Loretto Community
Mining Working Group at the UN
Missionary Oblates of Mary Immaculate (OMI)
Movement K 136, Thessaloniki, Greece
Ngaea Whai Atawhai Sisters of Mercy New Zealand
Oceania Human Rights
Otros Mundos AC/Amigos de la Tierra México
Our Water Commons
Passionists International
People's Movement on Climate Change.
Polaris Institute
Public Services International
Red de Educacion Popular entre Mujeres, America Latina y el Caribe, REPEM LAC
Religious of the Sacred Heart of Mary
Roots for Equity
Salesian Missions
Sisters of Charity of the Blessed Virgin Mary
Sisters of Mercy of the Americas' Extended Justice Team
Sisters of Mercy, Mercy International Association at the UN
Society of Catholic Medical Missionaries
Socio-Economic Rights Institute of South Africa (SERI)
Solidaritas Perempuan (Women's Solidarity for Human Rights), Indonesia
Support for Women in Agriculture and Environment (SWAGEN), Uganda
Swarna Hansa Foundation
Temple of Understanding
The Association for International Water Studies
Transnational Institute (Netherlands)
Umphilo waManzi
UNANIMA International
VIVAT International
Wasser Allianz MÜNCHEN
Wasser In Bürgerhand- Germany
Women Environmental Programme, Nigeria