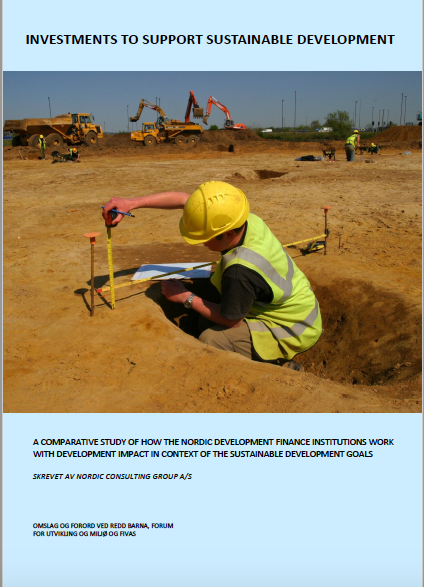 The report review the four Nordic DFIs, and their work in support of achivement of the SDGs.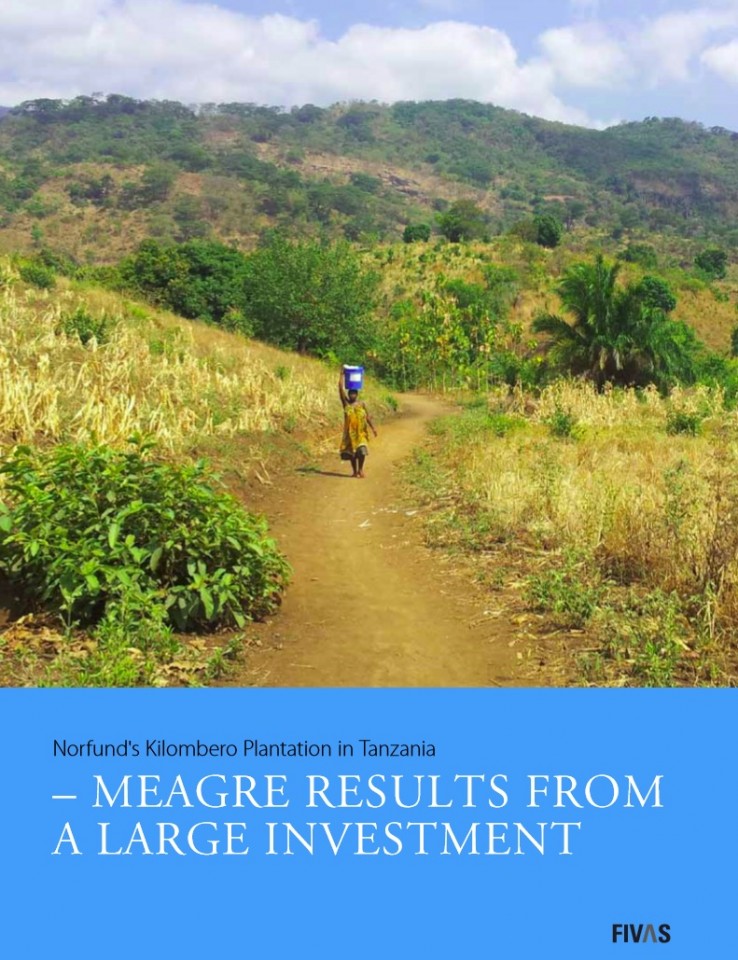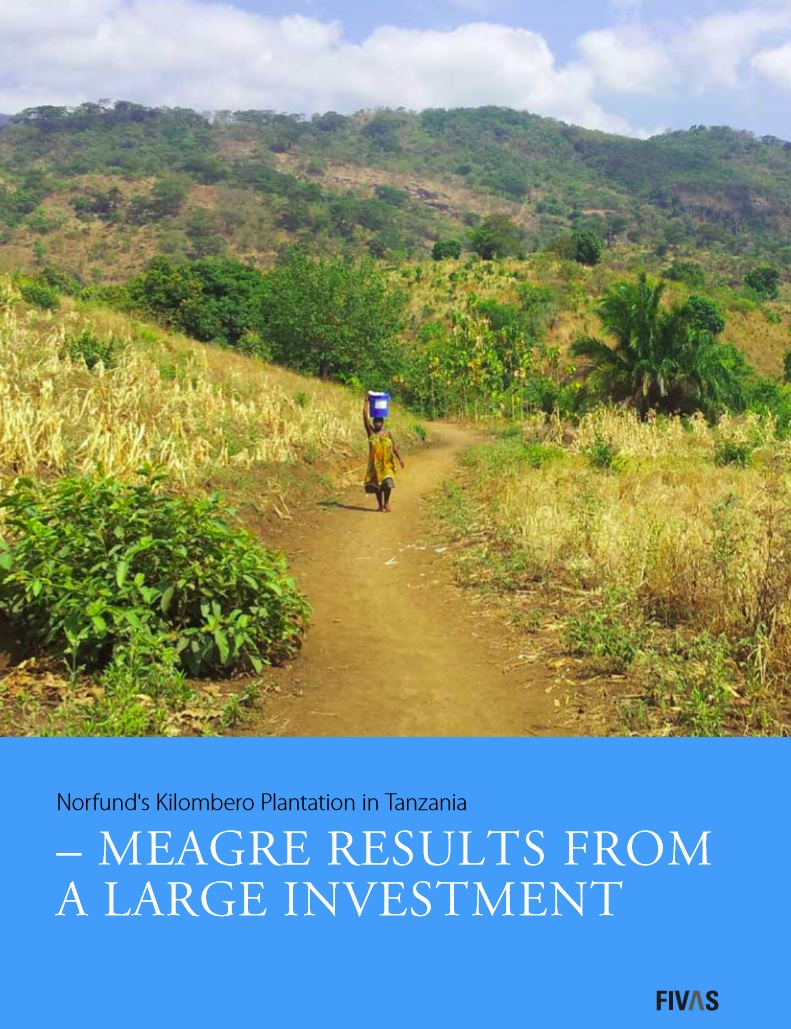 Norfund's investement in the Kilombero Plantation in Tanzania has failed to contribute to substantial development and highlights how Tanzania lacks the fundamentals for private sector development, new Fivas' report finds.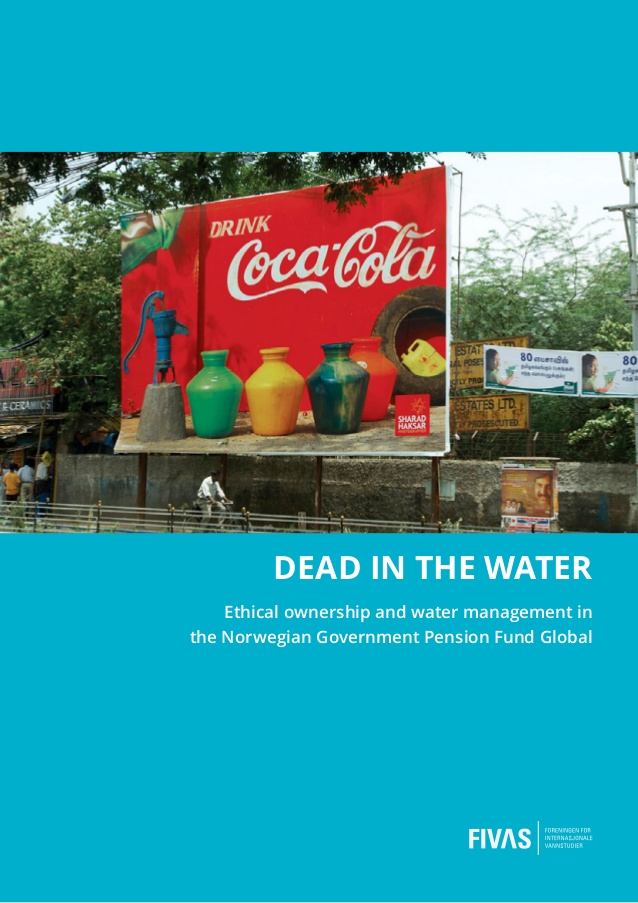 Dead in the water looks at the ethical ownership and water management in the Norwegian Government Pension Fund Global and links how the Fund's vast investments in The Coca-Cola Company is at conflict with its management strategies.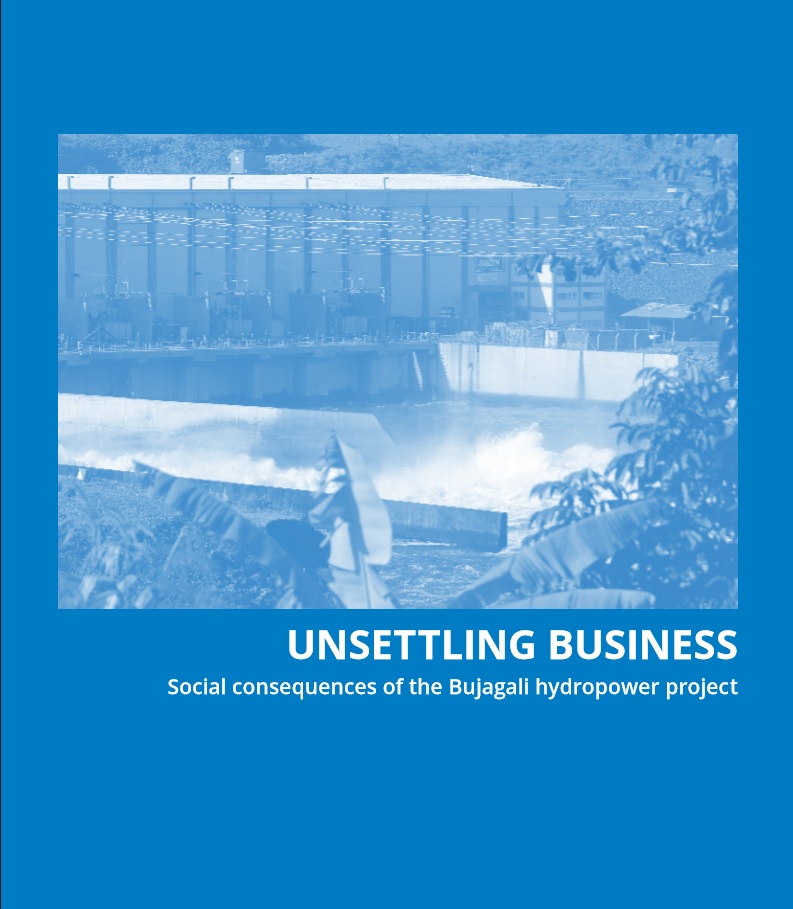 Unsettling business looks at the social consequences of the Bujagali hydropower project in Uganda.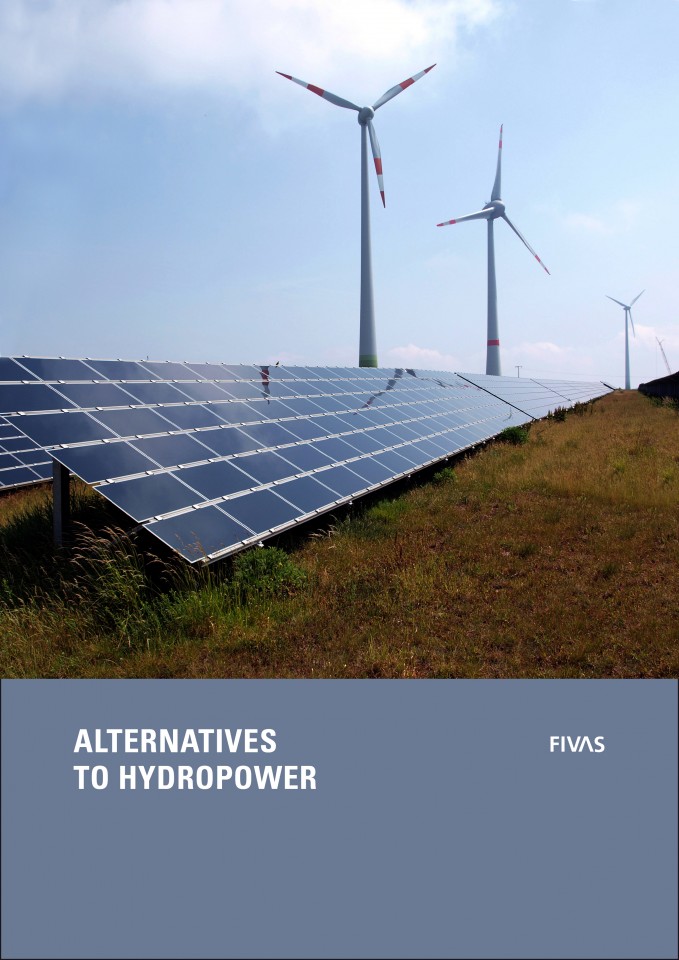 Explores the great potential in modern renewable energy and analyzes how it can be used to avoid the negative environmental and societal consequences that hydropower can have.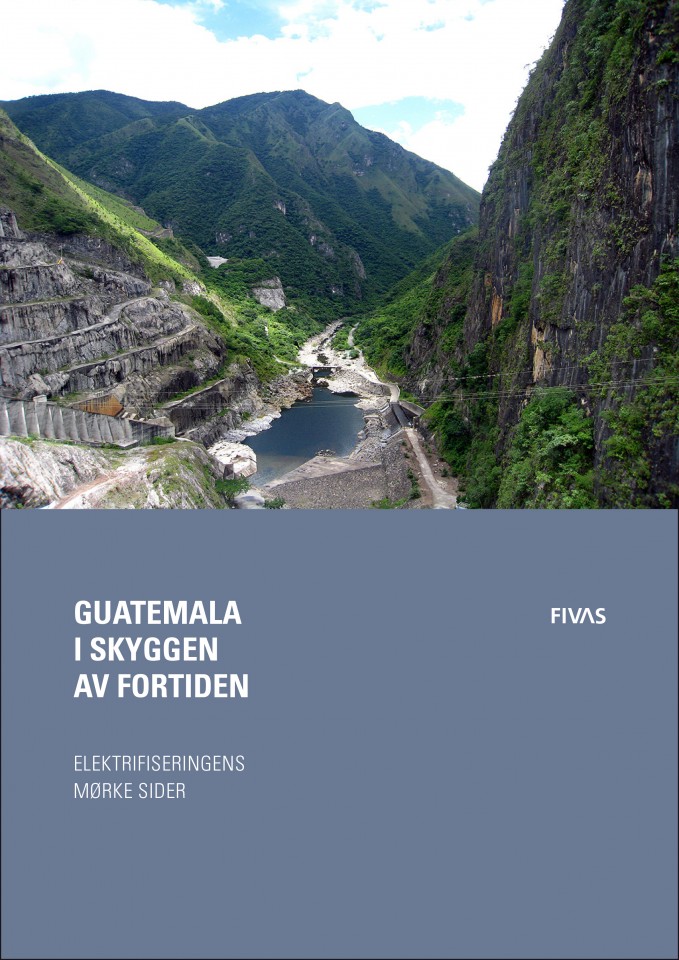 Rapporten undersøker sammenhengen mellom elektrifisering og utvikling i Guatemala. Vannkraftteknologi og kunnskap er en viktig eksportartikkel for Norge og et tydelig fokus i norsk bistand. At økt produksjon av elektrisitet gir utvikling ser ut til å være en gyllen standard. I denne rapporten legger vi an til en bredere diskusjon av elektrifisering.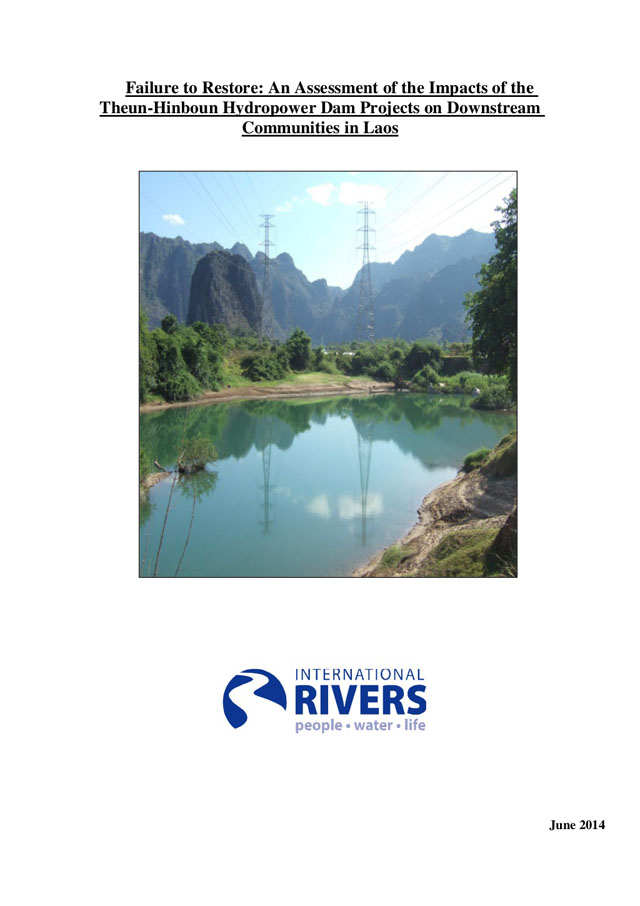 An assessment of the impacts of the Theun-Hinboun hydropower dam porjects on downstream communities in Laos.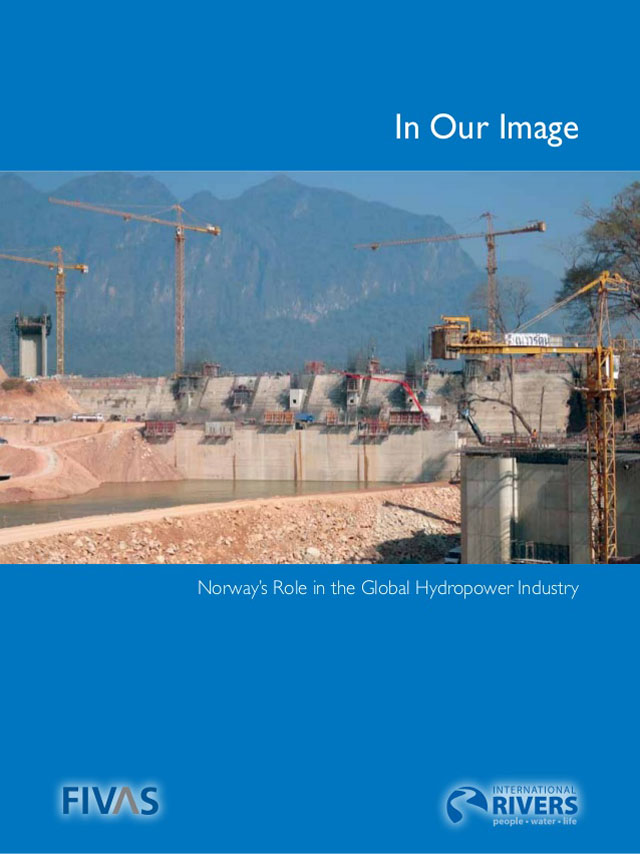 The report presents the scope of Norwegian state and public actors involved in hydropower internationally, including publicly-owned Statkraft and the state development finance institution Norfund. The report presents cases and experiences from Norwegian projects in Africa, Latin-America and Asia.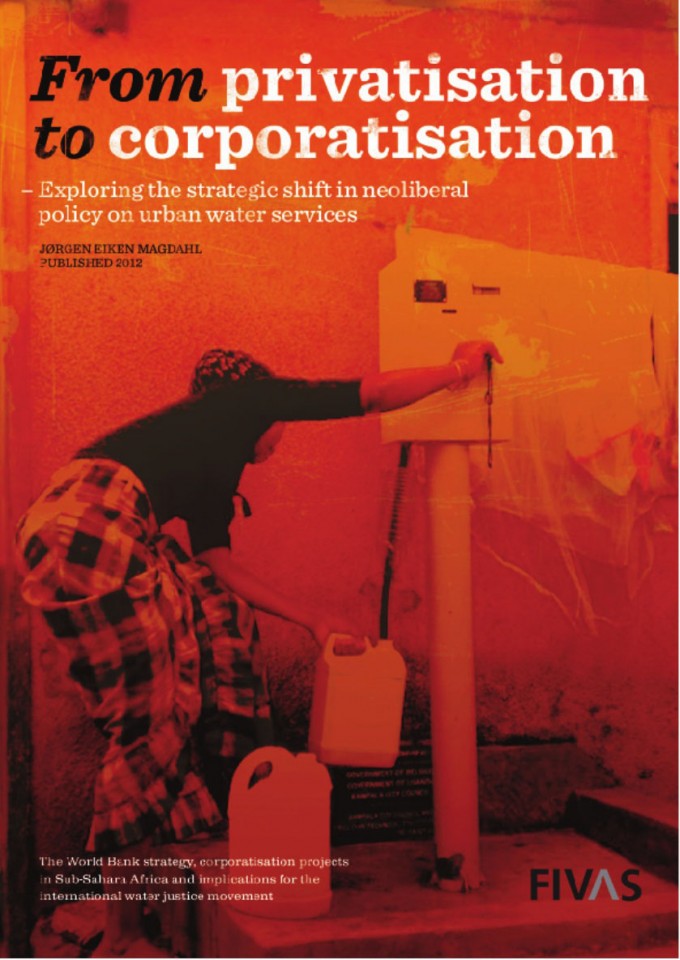 The report explores the development within neoliberal policy on urban water services in developing countries. The report calls for the water justice movement to update and adjust its strategy, in order to counter the neoliberal tactical shift towards corporatisation. Corporatisation reform entails the implementation of commercial neoliberal management principles within public sector water utilities.

Rapporten tar for seg klimaendringenes alvorlige konsekvenser for verdens vannressurser, ulike tilpassningsstrategier, alternative energikilder til store dammer, FNs klimaforhandlinger og veien videre. FIVAS og vann- og sanitærgruppen i ForUM for Utvikling og miljø ga ut rapporten i 2011.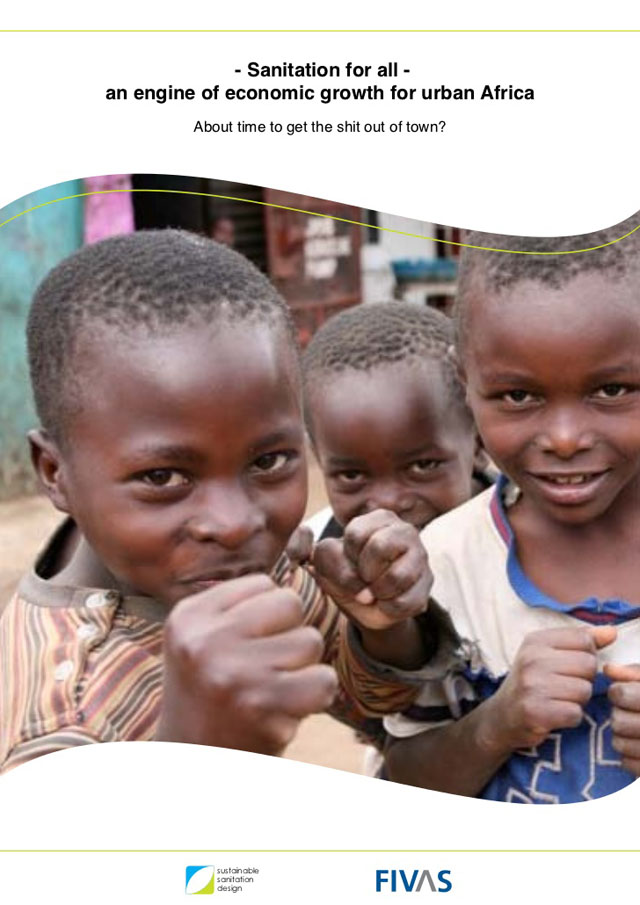 Rapporten, som er utgitt av SuSan Design og FIVAS, viser behovet for innovasjon og investering i bærekraftige sanitære systemer.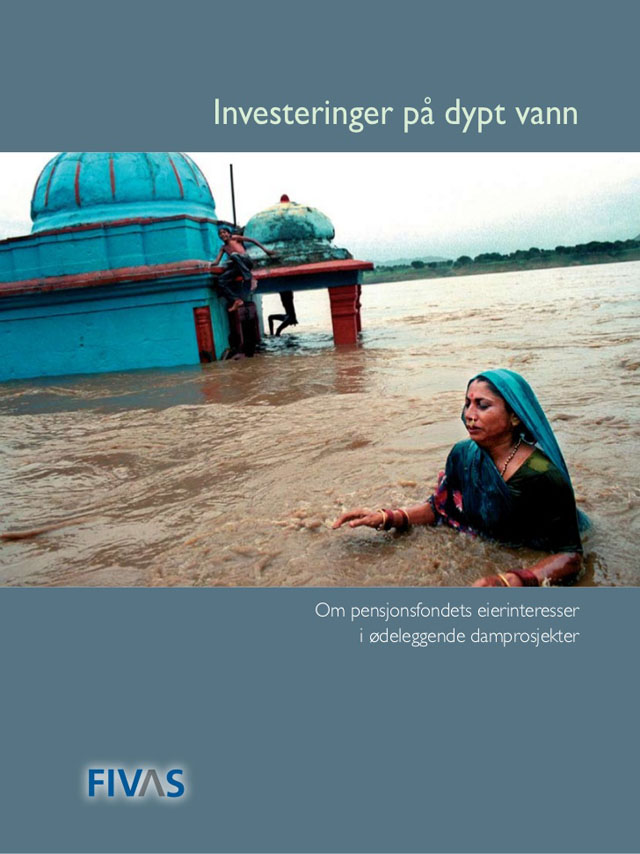 Rapporten viser at Statens pensjonsfond Utland (Oljefondet) har plassert milliarder av kroner i selskaper involvert i noen av verdens verste damprosjekter.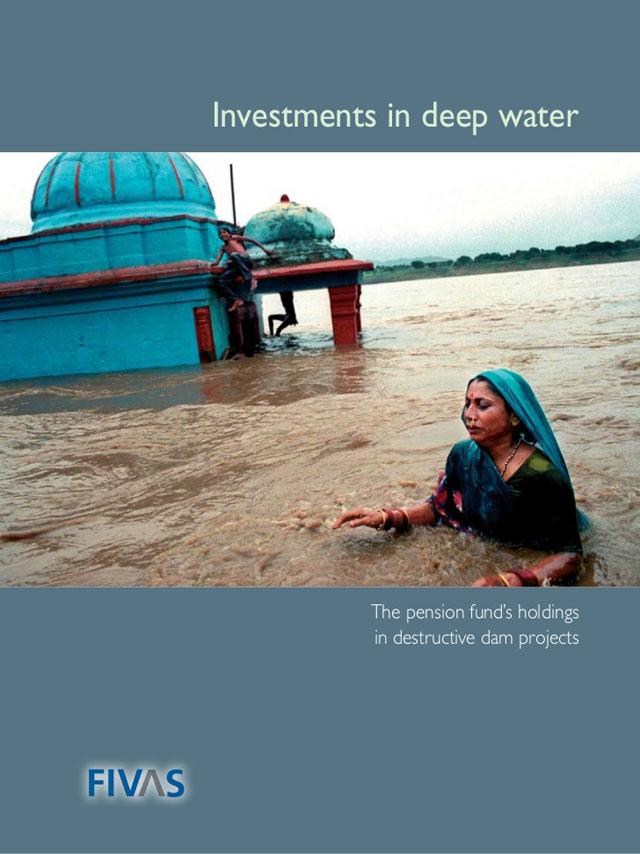 The report discusses The Norwegian Pension Fund's holdings in destructive dam projects.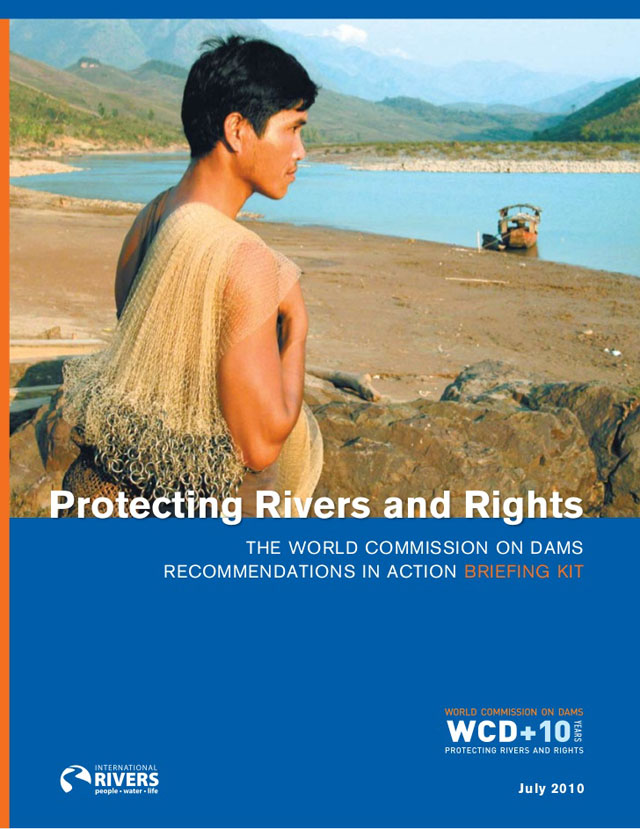 The report, published by International Rivers with financial support from Fivas, is an action briefing kit focusing on major categories of the WCD recommendations; (1) demonstrating public acceptance and requiring free, prior and informed consent of indigenous people; (2) assessing all available options for meeting water and energy needs; (3) reparations and addressing existing dams; (4) managing downstream impacts and environmental flows; (5) sharing benefits; and (6) ensuring complicance.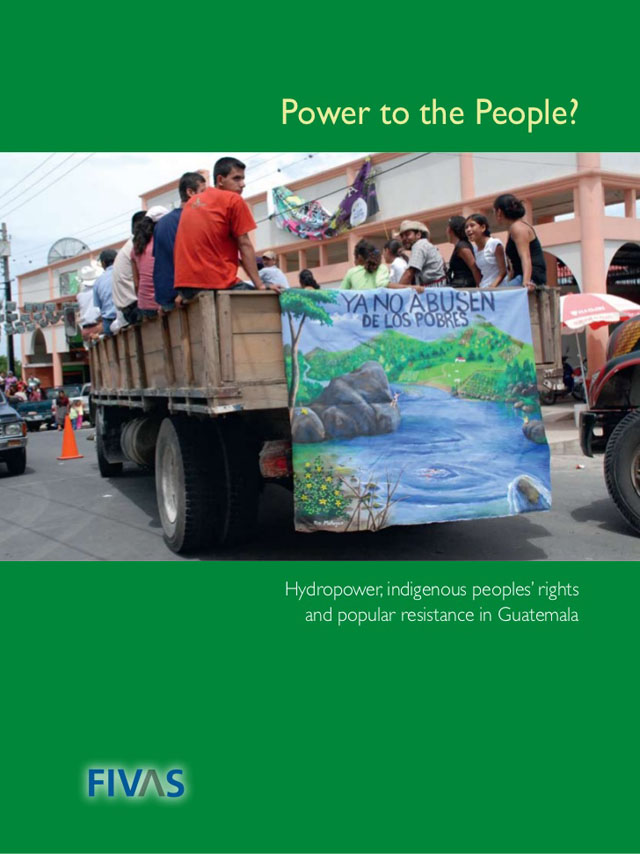 Rapporten tar for seg den pågående satsingen på vannkraftutbygging i Guatemala, viser hva som kan gå galt og hva som må tas hensyn til i fattige land, og land med sårbare grupper slik som urfolk.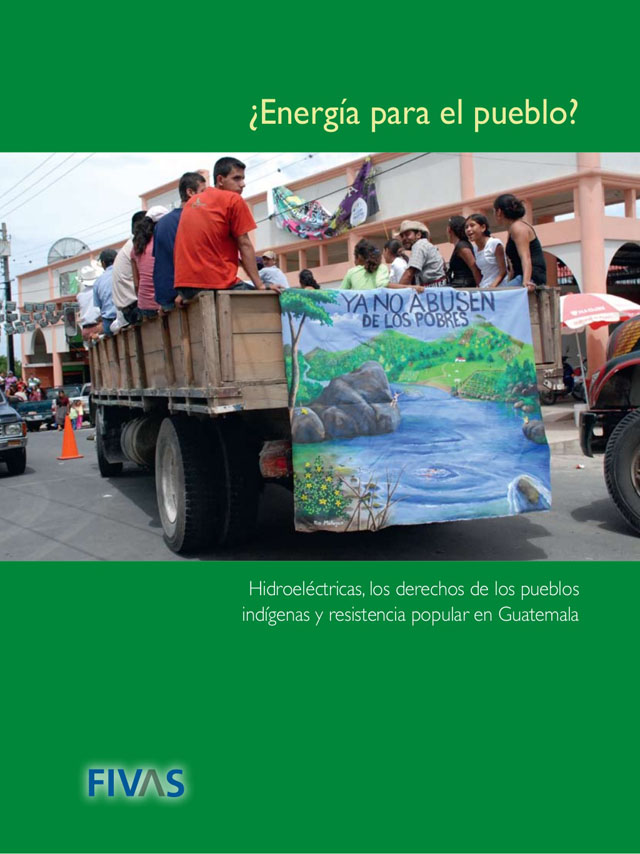 Hidroelectricas, los derechos de los pueblos indigenas y resitencia popular en Guatemala.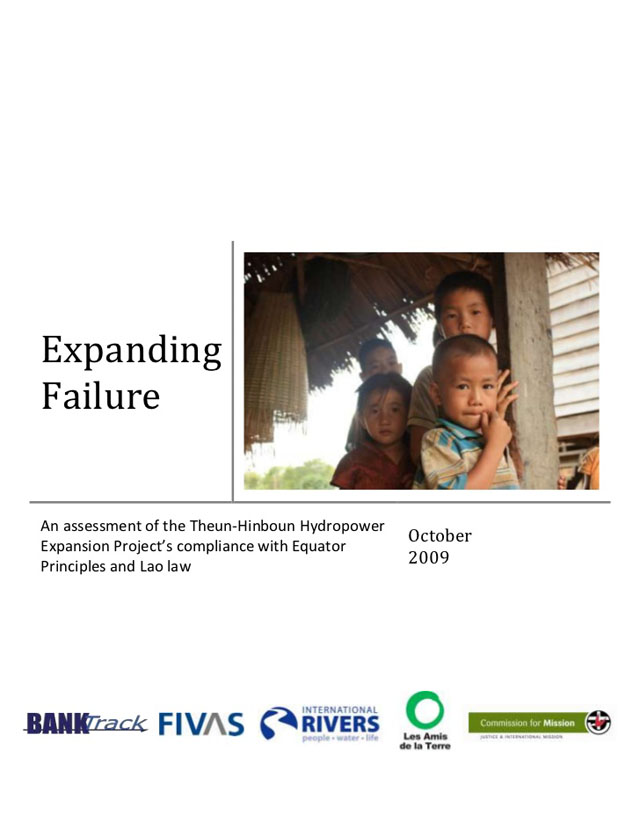 Rapporten viser at problemene med Theun-Hinboun-prosjektet i Laos (driftet og delvis eid av Statkraft) fortsetter å hope seg opp. Rapporten viser at prosjektet har brutt både laotisk lovgivning og bankenes egne miljøstandard. 4.000 urfolk blir tvangsflyttet som følge av prosjektet.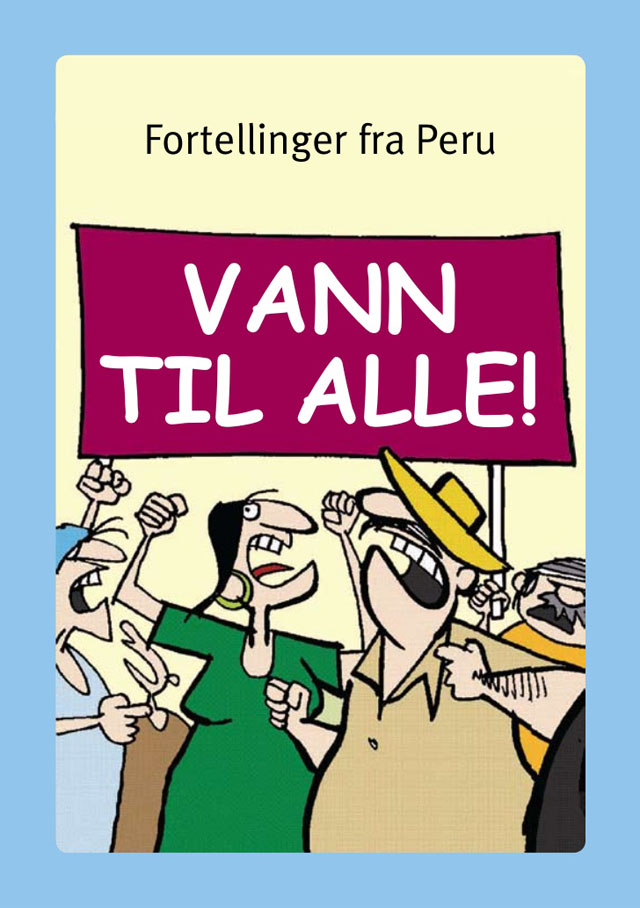 Fortellinger fra Peru.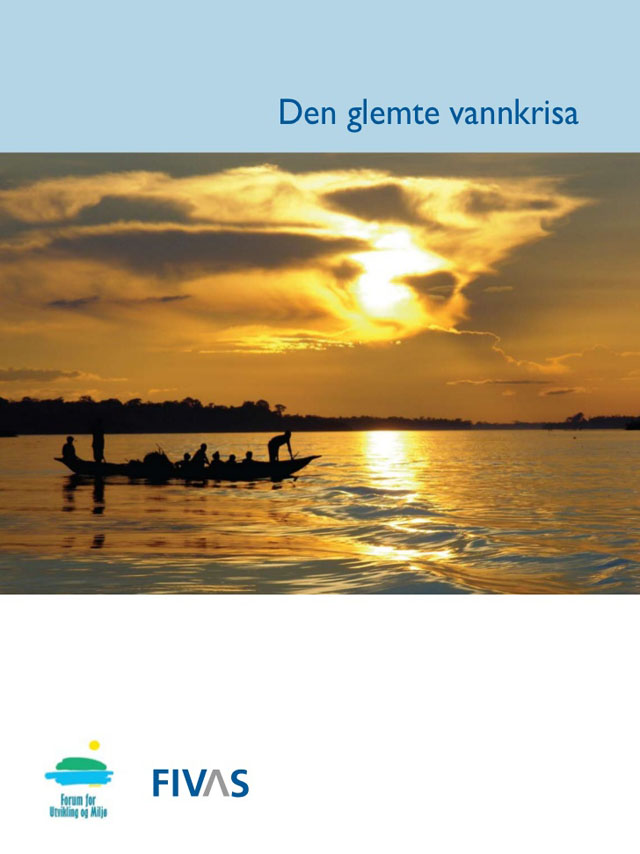 Om vann og sanitær i tusenårsmålene.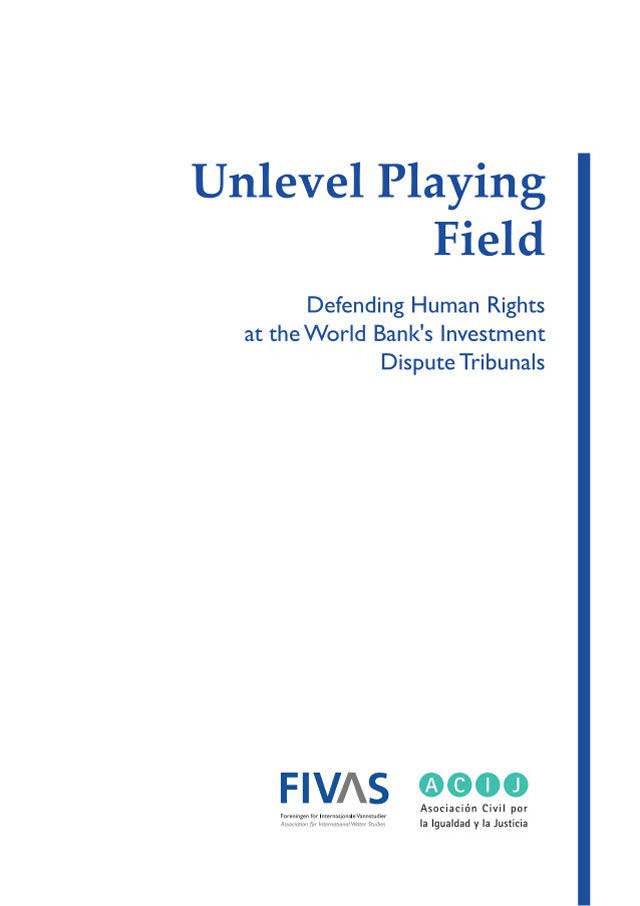 Rapporten ser på rollen til Verdensbankens tvisteløsningsmekanisme ICSID, med casestudier fra vannprivatiseringssaker i Bolivia og Argentina. Rapporten er laget i samarbeid med den argentinske NGOen ACIJ og er også tilgjengelig på spansk.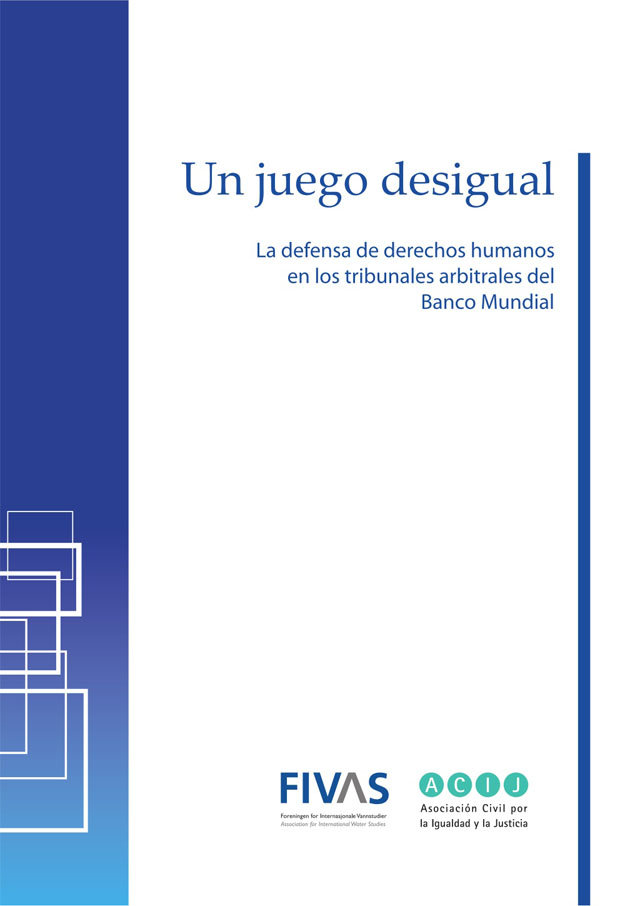 La defensa de derechos humanos en los tribunales arbitrales del Banco Mundial.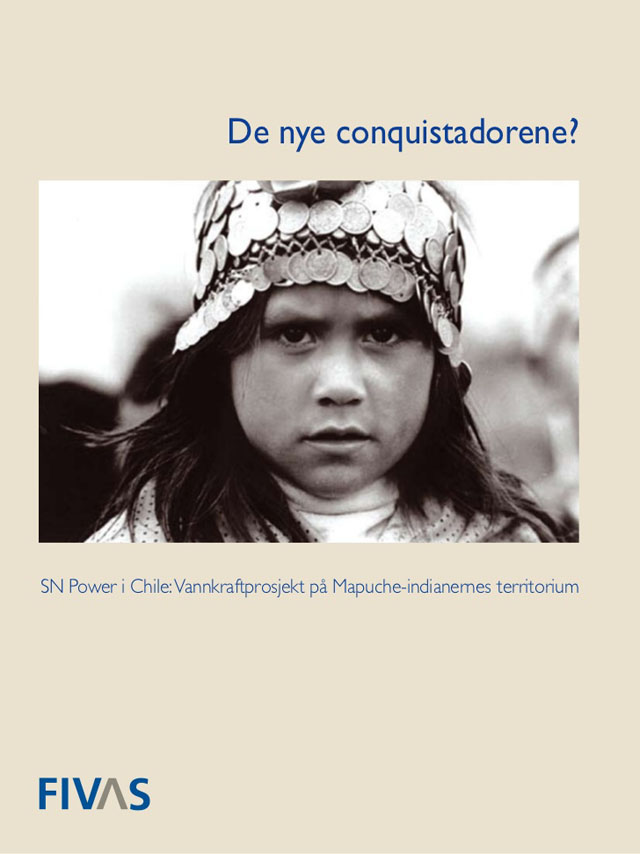 Rapporten tar for seg årsakene til konflikten mellom Mapuche-indianerne i Sør-Chile og det norske selskapet SN Power, som har planer om å bygge vannkraftverk på Mapuchenes territorium. Rapporten er også tilgjengelig på spansk.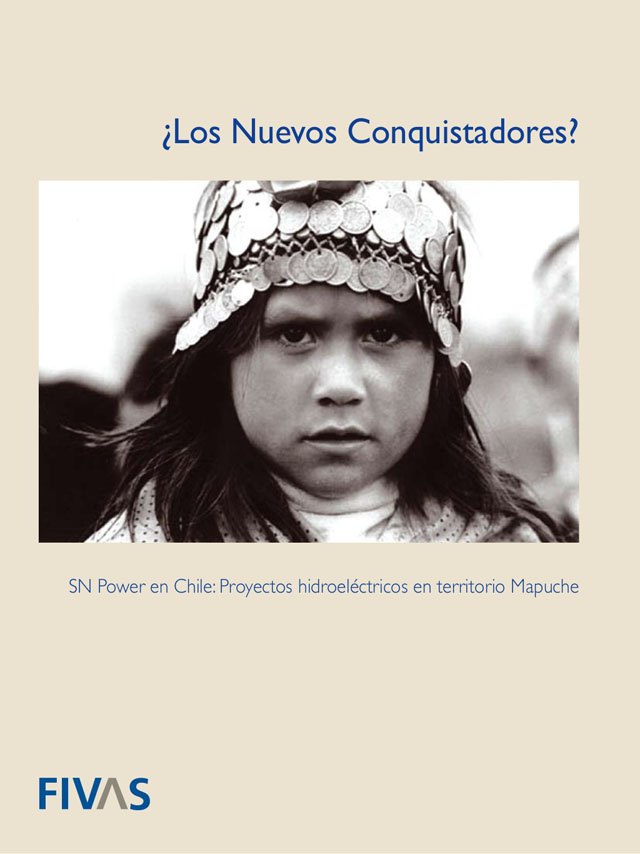 Sn Power en Chilse: Proyectos hidroelectricos en territorio Mapuche.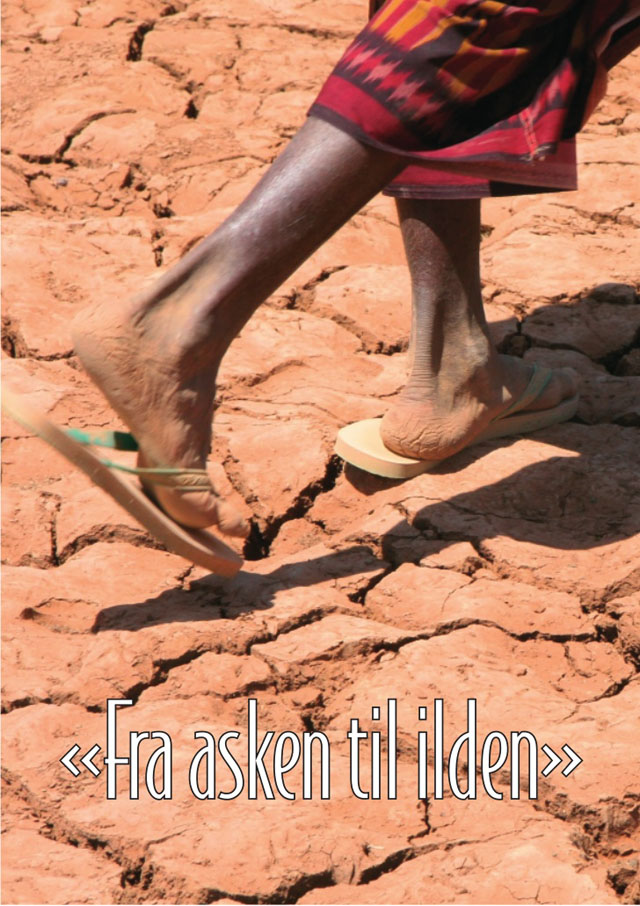 Rapporten ser på de enorme utfordringene for vanntilgang klimaendringene fører med seg.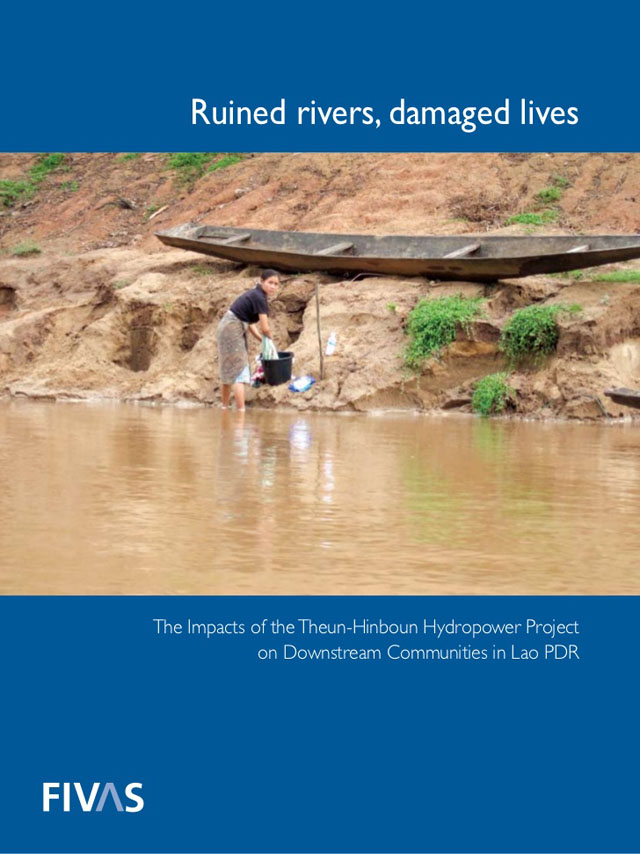 Rapporten setter et kritisk blikk på det tiår gamle vannkraftprosjektet Theun-Hinboun i Laos. Rapporten viser de store konsekvensene prosjektet har hatt for miljøet og lokalsamfunn, og hvordan prosjektet ikke lykkes i å gjenopprette folks livsgrunnlag. Nå planlegges det en utvidelse av vannkraftverket som vil føre til en ytterligere forverring av situasjonen.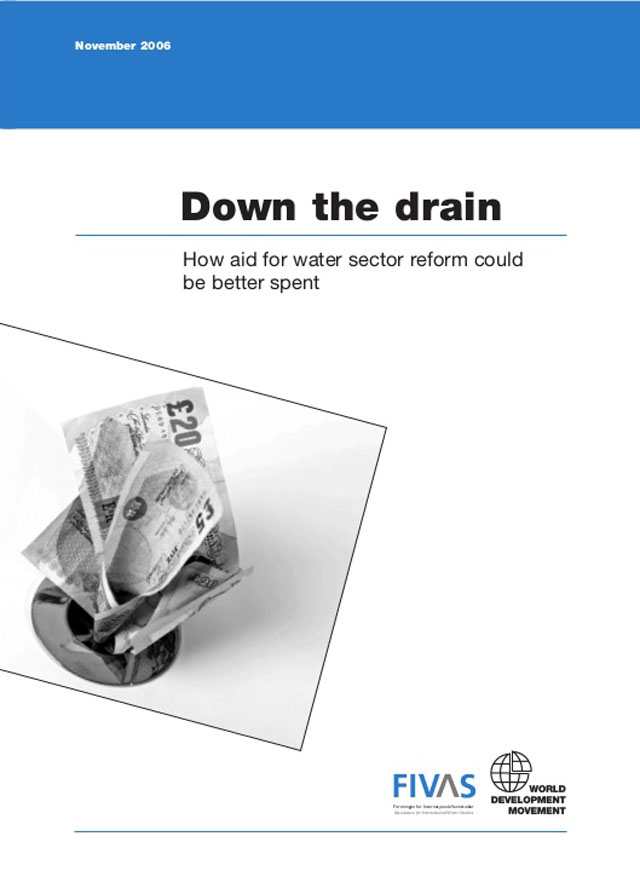 Rapporten setter søkelys på et lite kjent fond i Verdensbanken som aktivt fremmer vannprivatisering og oppfordrer til alternative løsninger for å øke tilgangen til vann for de fattige.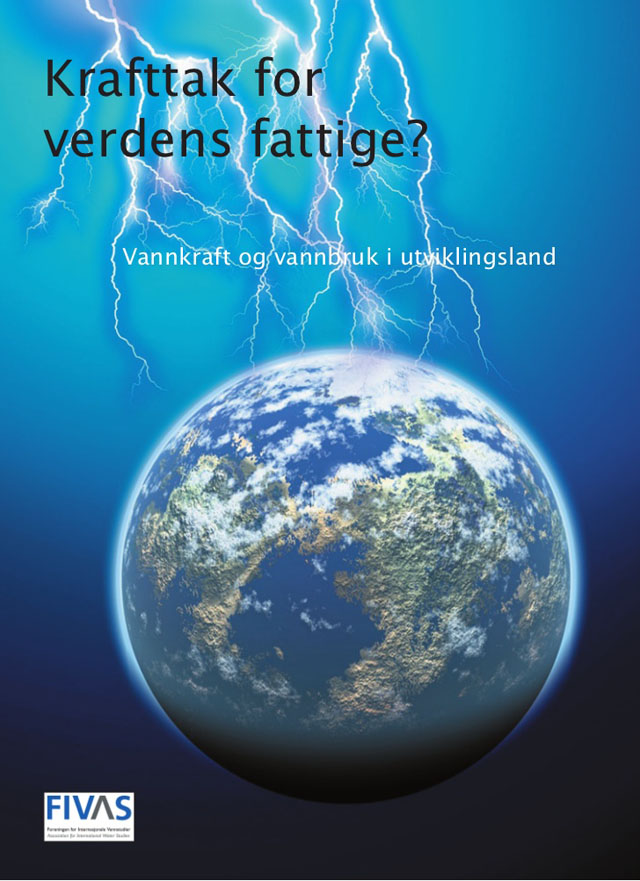 Rapporten ser på norsk bistand til ren energi og elektrifisering.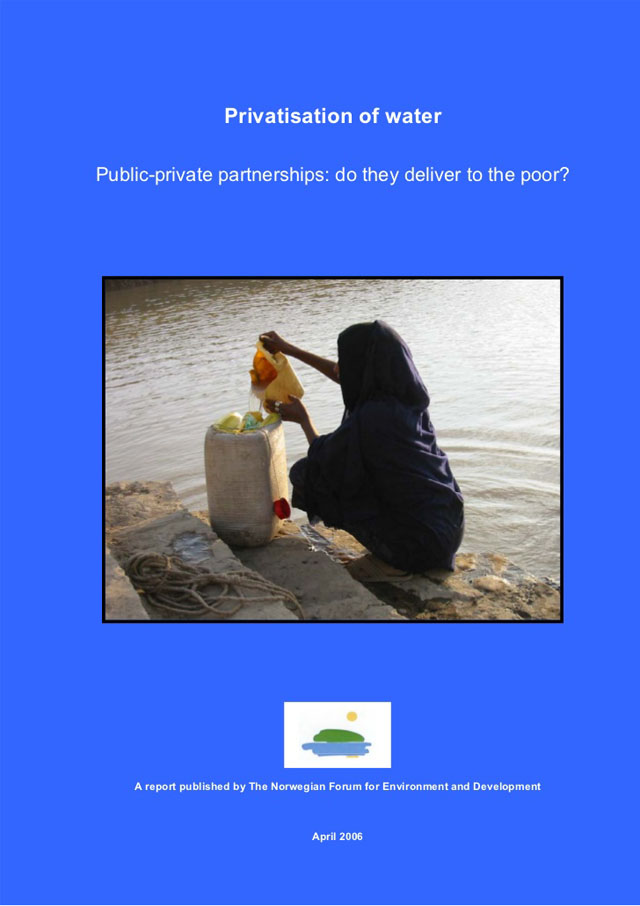 Rapporten drøfter ulike erfaringer med vannprivatisering i Sør, tar opp rollen til de internasjonale finansinstitusjonene og ser på hva må til for å nå tusenårsmålet om tilgang til vann.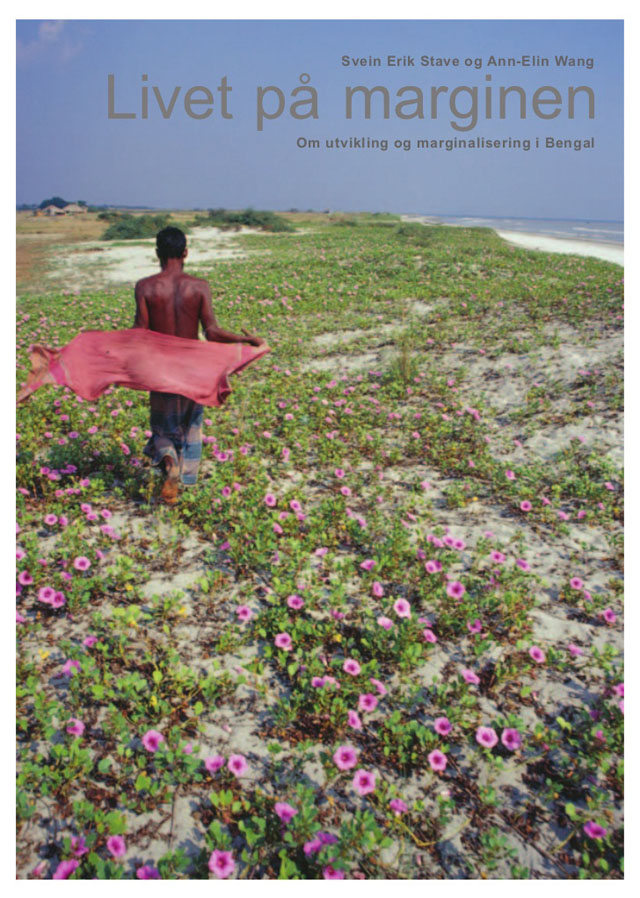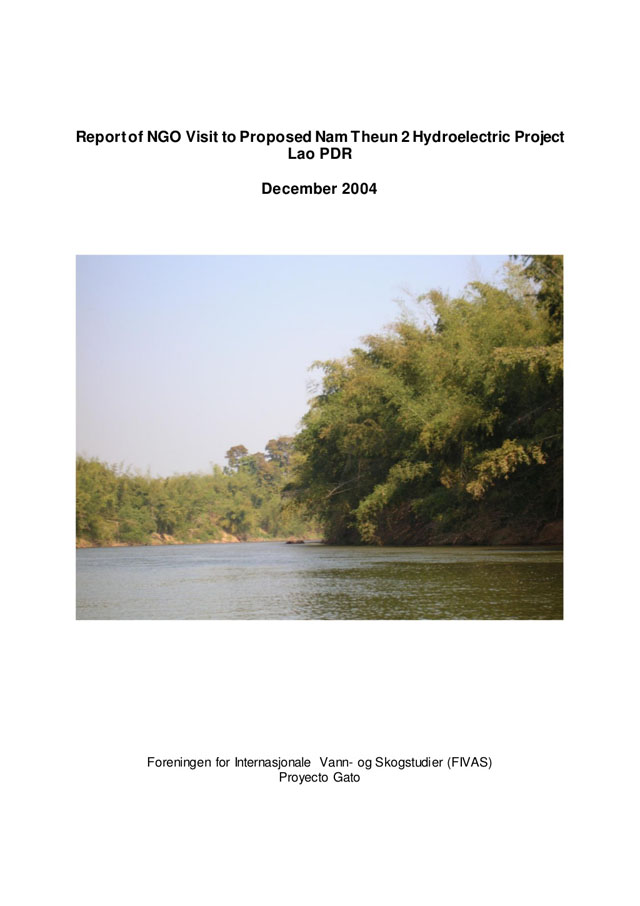 Ei historie om pengar, makt og gjenerobring av verdas viktigaste ressurs.